Our Clinicians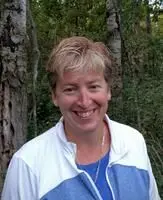 Tracey Malone MS, LMFT
Minnesota Board of Marriage and Family Therapy State Approved Supervisor
Minnesota Board of Behavioral Health State Approved Supervisor
Licensed Marriage and Family Therapist
Baxter Office
Education: Tracey graduated with her Master's Degree in Marriage and Family Therapy from St. Cloud State University and received her undergraduate degree in social work from the College of St. Benedict.
Additional Training and Education: Infidelity and Sex Addiction, Mental Health Need of Law Enforcement Officers, Couples Therapy
Years' Experience: Tracey has been working in the mental health field for over 25 years.
Specialties: Clinical areas of interest/specialty for Tracey include infidelity, couple's therapy, trauma, grief/loss, spiritual growth, anxiety, depression, and women's issues. She is a certified Love and Logic Parenting Educator, Compassion Fatigue Educator and is trained in EMDR (Eye Movement Desensitization and Reprocessing) therapy.
Primarily works with: Age 18+, individuals and couples. Additional populations include Law Enforcement/Emergency Services Personnel, Military and Military Families, Adoptive Parents.
Mission Statement: Tracey utilizes a combination of cognitive-behavioral, solution-focused, experiential and narrative therapy techniques to bring healing of mind, body, and spirit into the lives of those she serves.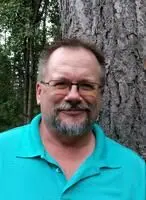 Stephen Vagle MS, LMFT
Licensed Marriage and Family Therapist
Baxter Office
Education:
Graduated from Saint Cloud State University in Marriage and Family Therapy
Years' Experience: Worked professionally with families and Individuals since 1998; 10 years Pastoral Ministry experience.
Specializing In: Finding ways to join and walk along with clients to help them discover ways to accommodate changes in life that are inevitable, and to turn those changes into a positive growth experience.
Mission Statement: "Something I've learned is that life is always changing, sometimes for the better, and sometimes not; either way it is likely NOT what we expect. That is where the need for good therapy comes in. I try to always be respectful if clients do not wish to include spirituality in their therapy; for me personally Christ is the anchor point in my life and scriptures guide my moral compass and principles, so I prefer a more holistic approach to therapy if the client is receptive."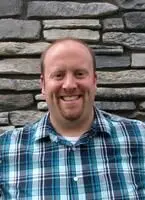 Luke Hamilton MS, LMFT
Licensed Marriage and Family Therapist
EMDR Trained
Baxter
Education:
Master's Degree in Marriage and Family Therapy – Saint Cloud State University
Bachelor's Degree in Community Psychology - Saint Cloud State University
Years of Experience: 6+
Specialties: Family, couple and individual therapy utilizing Emotionally Focused Couples Therapy, Structural Family Therapy, Cognitive Behavioral Therapy, and Gottman's method. Strong interest in play therapy techniques, internal family systems therapy, attachment style therapy, sexual disorders with their impact on family systems, grief/complicated grief and shame resiliency, EMDR.
Works with: Couples and Families
Mission Statement: Luke utilizes faith-based, client-centered and systemic approaches to walk with individuals, couples and families through healing and change. Luke explores family dynamics and relational healing by focusing on individual and family parts. When we can set boundaries, manage what we think and how we feel, we can manage external boundaries in a healthy way. "Do not conform to the pattern of this world, but be transformed by the renewing of your mind."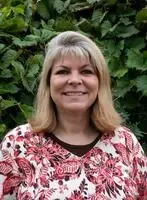 Donette Lair MS, LMFT
Licensed Marriage and Family Therapist
Baxter Office
Education:
Master's Degree in Marriage and Family Therapy – Saint Cloud State University
Undergraduate Studies in Biblical Studies and Applied Psychology – Oak Hills Christian College
Specialties: Integrating Biblical Theology and Applied Psychology. Marital issues including infidelity and divorce care. Parenting challenges throughout the family life cycle from miscarriage to being parents of adult children. Family of origin influence on attachment and relating style. Trauma experiences, reprocessing and recovery support. As well as issues of spiritual growth, life transitions, shame, anxiety, grief, depression and disappointment.
Works with: Married Couples and individuals age 18 and older
Mission Statement: Donette utilizes the strengths of Biblical wisdom, Cognitive Behavior Therapy, Internal Family Systems approach, Solution Focus Therapy, Narrative Therapy, Gottman's method, experiential and therapeutic writing. Donette aspires to give people hope to have a paradigm shift about life's struggles, to not despise them but rather to see pain as an invitation and enter into it with expectancy. It is her desire to journey with people during the challenging seasons of their life and support their healing and growth. Donette is a firm believer that the truth will set you free.
Kimberly Scearcy Senn, MSW, LICSW
Licensed Independent Clinical Social Worker
Baxter Office
Education:
Bachelor of Social Work - Bemidji State University
Master of Social Work - University of Minnesota - Duluth
Board-Certified Clinical Supervisor
EMDR Certified (Spring 2017)
Experience: 11+ years
Clinical Interest and Approach: Kim has experience working with individuals with serious and persistent mental health issues as well as with individuals seeking assistance to problem solve and navigate through life's transitions. Kim focuses on: anxiety, depression, life transitions and adjustments, women's issues, self-worth, relational issues, LGBTQ, and the aging population. Kim's focuses are addressed through Cognitive Behavioral Therapy, Dialectal Behavioral Therapy, Narrative Therapy, and with a strengthen-based holistic, client-centered approach.
Works with: Adults
Mission Statement: "We all have a unique story. It is a privilege to be trusted with one's story, allowing me to help rewrite the ending, without walls or limitations, in a safe therapeutic environment." Kim is committed to helping individuals reduce unnecessary barriers in order to live well and be well in their own authentic truth. As Eleanor Roosevelt said, "No one can make you feel inferior without your consent".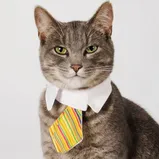 Nicholas Gammello, MA, LP
Licensed Psychologist
Baxter Office, Little Falls
Education:
Bachelor of Arts in Psychology, UW-Madison, Northwestern University
Master of Arts in Counseling Psychology, Lewis and Clark College
Clinical Approach: Nick is a licensed psychologist who provides a relationally-focused, eclectic approach to therapy. He is trained in, a variety of different treatment techniques including elements of Structural- Family Tx, Couples Tx, Systems Tx, Strategic Tx, Brief/Solution-Focused Tx, Analytical Tx, Cognitive-Behavioral Tx. As a Christian, he also provides Biblically-Based therapy for clients who prefer to incorporate their faith in the treatment process.
Works with: Individual Adults and Couples
Julie Johnson, LICSW
Licensed Independent Clinical Social Worker
Baxter Office
Education:
Master's of Science Degree in Psychology at St. Cloud State University.
Years of Experience: 25+

Works with: Adults

Clinical Areas and Approach: I consider myself a generalist, comfortable working with a wide range of people and issues.
My therapy approach is personalized to the needs of each client. Overall, I try to develop a strong therapeutic relationship and a clear understanding of the issues presented. When a person feels understood and takes part in setting goals, the outcome is generally better.
Also, my Christian faith is very important to me. While therapy offers support and tools, I believe it is God's grace that provides true healing. I am honored to integrate a person's faith beliefs into therapy sessions if this is something the client requests.
Mission Statement: We are at our best when we can freely love God, each other and ourselves.
Samantha Cole, MA LMFT
Licensed Marriage and Family Therapist
Baxter Office
Education:
Graduated from Argosy University with a master's of arts in marriage and family therapy
Graduated from University of Minnesota Duluth with a bachelor's in applied science degree in psychology
Works with: Samantha works with couples, families, and individuals ages ten and up.
Clinical interests and approach: Samantha utilizes cognitive behavioral therapy techniques in addition to structural therapy practices. She often approaches therapy with narrative, solution focused, and experiential strategies as well. She's passionate about helping people develop meaningful connections and improve the health of relationships. She has dedication to helping in recovery regarding sexual abuse, anxiety, depression, and women's challenges.
Mission Statement: Samantha's mission is to help one person, one couple, one family at a time to develop and improve the safety and satisfaction within relationships through clear boundaries, assertiveness, honesty, and self-worth. She strives to work with clients to become their most loving and authentic self.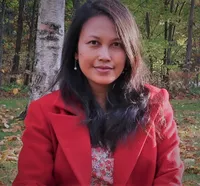 Lily Wagner, MSW, LICSW
Licensed Independent Clinical Social Worker
Baxter Office
Education:
Master's Degree in Social Work from the University Of Minnesota, Duluth.
Interest: Lily is a certified trauma professional. She works with a wide variety of life's struggles including, depression, anxiety, grief and loss, returning missionaries' family, adjustment issues, and adoption related issues.
Work with : Individuals Age 10+
Mission Statement: Lily values each person she works with and believes all are created in God's image. Lily believes in helping others by creating a safe and supportive environment that is client-centered and strength-based. Lily is fluent in English, Indonesian, and Malay.
Tim Anderson MS, LMFT

Telehealth Only
Education:
Tim graduated with his Master's degree in Marriage and Family Therapy from St. Cloud State University, and received his undergraduate biology degree from the University of MN.
Additional Training: Substance abuse and its treatment, cognitive behavioral therapy, complete and thorough assessments including trauma, abuse, PTSD and their treatment.
Years of Experience: Tim has been working in the mental health field for 10+ years.
Specialties: Tim has worked the most with all forms of anxiety and depression, anger management, relationship conflict, communication, substance abuse and treatment, trauma assessment and treatment, grief and loss, spiritual confusion and growth, self esteem and confidence issues, and comorbidity- which are multiple diagnoses occurring at the same time .
Approach: Tim works with a variety of theories and modalities- but primarily Cognitive Behavior and Solution Focused Therapies, and a holistic approach. Tim is a good listener, enjoys teaching skills, reframing alternative perceptions. Tim prefers a down-to earth approach with no judgement, criticism or shame. He says " You and I are on an even playing field; we all have our strengths and weaknesses; just give me the truth and the facts- so I came come alongside you, and get to the business of helping you reach your God- given potential sooner rather than later." That said, he has been "in it for the long haul" for those that prefer this kind of therapy.
Bridget Crabtree, MS, LPC, LADC Candidate
Baxter Office
Education:
Master Program: Clinical Mental Health Counseling - Cappella University, Minneapolis, MN
Bachelor Degree: Human Services with Psychology Minor - University of Minnesota, Morris, MN
Specialties and Clinical Areas of Interest: Bridget values the multidimensional nature people possess and how genetics, family structure, social relationships, life circumstances, culture, and spirituality contribute to who we are and how we experience the world.
She aims to meet clients wherever they are in life to collaboratively identify goals, areas of strength, and attainable solutions by creating a genuine, accepting, and safe therapeutic relationship. She aims to support those she is privileged to work with regardless of their challenges and has a particular interest in substance abuse, addiction, grief, depression, anxiety, and transitional stages of life.
Works with: Individuals Age 10+
Mission Statement: Challenges in life are inevitable. Sometimes support is needed to tap into the reservoir of strengths we possess to navigate them.
Licensed Professional Counselor
Baxter Office
Education:
Master Program: Clinical Mental Health Counseling - Divine Mercy University, Sterling, VA
Bachelor Degree: Psychology and Theology - Franciscan University of Steubenville, Steubenville, OH
Specialties and clinical interests: Christina works with each client from a person-centered, holistic approach. She incorporates other techniques such as cognitive behavioral therapy, brief solution-focused therapy, etc. as needed. Christina is also trained in EMDR. Also Certified DC 0-5yrs old.
Primarily works with: Children 3+, adolescents, and adults
Mission Statement: I believe the human person is created in the image and likeness of God. Each person possesses a unique beauty and an innate dignity. Furthermore, each person is called to flourish - that is, truly becoming the person God has called him/her to be. It is my deepest desire to help clients experience this wholeness as well as the unconditional love of God.
Kelsey Johnson, LMFT
Licensed Associate Marriage and Family Therapist
Baxter Office
Specialties and Areas of Interest: As a clinician, I prefer a person-centered, client-driven approach to therapy that utilizes a combination of theoretical frameworks to help those facing challenges and stressors at any point in life. I am experienced in Solution-Focused, Cognitive-Behavioral, Acceptance-Commitment Therapy, Experiential and Structural Family Therapy, as well as Internal Family Systems Approach. My personal strengths involve sharing God's love through empathy, understanding and acceptance during the therapeutic process to provide genuine care and promote hope and healing. I work with a wide range of mental health issues including but not limited to: Depression, Anxiety, Self-Esteem, Body Image, Family/Relationship Issues, Divorce, Self-Harm, and Life Transitions.
Works with: Individuals Ages 15+
Mission Statement: I believe that because of the power of God's love, every individual has the capacity for greatness; even if one does not recognize it in themselves. Healing, growth and change are made possible through the recognition and cultivation of greatness in oneself and in others. I am committed to helping individuals, couples and families navigate their life journeys and assisting them along the road to recovery, whichever road that may be. "Life is a journey and some of the most difficult roads lead to the most beautiful destinations" - Unknown.

Jeremiah Rice, MDiv
Marriage and Family Therapy, MFT
Baxter & Little Falls Offices
Education:
Master of Science in Marriage and Family Therapy (in progress) - Capella University
Master of Divinity - Bethel Seminary
Bachelor of Arts in Political Science - Bethel University
Specialties and Clinical Interests:
Jeremiah's transition to Marriage and Family Therapy follows nearly two decades in pastoral ministry during which time he walked with individuals, couples, and families through a variety of joys, struggles and tragedies. Jeremiah is interested in the systemic dynamics of families and organizations - how the bigger picture of a collective, impacts individual experiences and symptoms. He has a desire to support those who have experienced religious trauma and those who have experienced marginalization from their communities. Jeremiah is certified as a co-facilitator with the Duluth Model, a domestic violence intervention curriculum which seeks to educate batterers toward change.
Works with: Families, Couples, Individuals (Age 12+)
Mission Statement: To create environments that inspire and empower people to become the best version of themselves through a commitment to elevate dignity, admire curiosity, and pursue congruence.
Anna Grabrian, MA LPC
Baxter Office

Education:
Bachelor of Science-Health and Community - Bournemouth University, UK
Master of Arts in Adlerian Counseling and Psychotherapy: Clinical Mental Health - Adler Graduate School, MN
Clinical Specialty and Approach:
Issues related to chronic illness, grief/loss, aging, postpartum depression, self-care, recovery from substances, life transitions and adjustments, missionaries, ministers, women's issues, spiritual growth, and wellness.
Anna comes from an Adlerian background in which she places a high value on community, belonging, and finding life balance. Anna is person-centered in her approach and draws from various modalities to meet client needs.
Works with: Ages 16+
Mission Statement: A person is more than their struggles. We all need a helping hand at times to be able to deal with those areas that we get stuck in. I love to help people work through those stuck places and discover peace and joy on the journey to wholeness.
Josh Goemaat, LPC

Baxter Office and Little Falls Office
Education:
Masters Degree: Master of Arts in Counseling: Sioux Falls Seminary
Bachelors Degree: Biblical Studies/Psychology and Counseling- Trinity Bible College
Years of Experience:
6+ years
Specialties:
I specialize in working with individuals with early childhood and childhood trauma. I have training in Child Parent Psychotherapy, Theraplay, and Sand Tray Therapy. I also work with adults who are experiencing a variety of struggles including, anxiety, depression, grief and loss, spiritual development, abuse, relationships issues, and adjustment issues.
Works With:
Early childhood (3-5), Children (6-12), Adults, and Couples
Mission Statement:
"The good life is a process not a state of being. It is a direction, not a destination." Carl Rodgers
"A failure is not a mistake, it may simply be the best one can do under the circumstances. The real mistake is to stop trying." B.F. Skinner
"Not only that, but we rejoice in our sufferings, knowing that suffering produces endurance, and endurance produces character, and character produces hope, and hope does not put us to shame, because God's love has been poured into our hearts through the Holy Spirit who has been given to us." Romans 5:3-5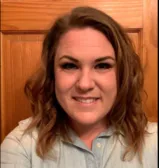 Sonja Lokhorst, MA, LPCC Candidate
Baxter Office
Education:
BS Degree in Elementary Education from Winona State University
MA in Clinical Mental Health from Adler Graduate School
Years of Experience:
2 years working directly with clients and over 4 years working in the mental health field
Works with:
I enjoy working with children, youth, and adults who struggle with a variety of mental health concerns. My areas of specialty include difficulties related to anxiety, depression, trauma, PTSD, grief and loss, attachment, stress management, self-esteem, and adjustment challenges.
Clinical specialties and approach:

I use integrated therapeutic approach that is client-centered and strengths-based. I tend to incorporate Motivational Interviewing, Adlerian Psychology along with narrative and art therapy techniques. I have recently completed training and coursework in trauma informed therapy to become a Certified Trauma Professional. With my personal background working with and owning horses, I highly enjoy incorporating equine assisted therapy into session when possible. As my faith journey has brought about tremendous growth in my life, I enjoy and am incredibly comfortable discussing faith and spirituality with clients.
Mission Statement:

I see it as a privilege to walk alongside others as they find their purpose and meaning within their lives. It is my mission to provide a caring environment along with highly effective personalized care to promote client awareness and change.
Emily Tonder, Intern

Baxter, Little Falls office
Education:
Master of Science in Marriage and Family Therapy (in progress)- St. Cloud State
Bachelor of Science in Youth Development- North Central University
Clinical Interests:
Emily desires to help clients grow and develop as individuals but also within their families and relationships. She is interested in utilizing narrative therapy, emotionally focused therapy, as well as both Bowenian and structural models of family therapy. Emily is certified as a Prepare/Enrich facilitator for pre-marital counseling.
Works with:
Individuals 6 years of age and older, couples, families.
Mission Statement:
"I believe that God created humans with an innate desire for flourishing relationships and community. I use this belief when working with people and am comfortable using the client's spiritual beliefs during therapy.